Clebopride is a drug to stop nausea and vomiting due to a number of conditions, such as stomach acid, chemotherapy, radiotherapy, or postoperative anesthesia. This drug is available in tablet form and should only be used as prescribed by a doctor.
Clebopride works in two ways to treat nausea and vomiting. First, these drugs block the stimulation of nausea and vomiting that comes directly from the brain. In addition, clebopride can speed up the emptying of the stomach into the intestines. With this way of working, nausea and the urge to vomit is reduced.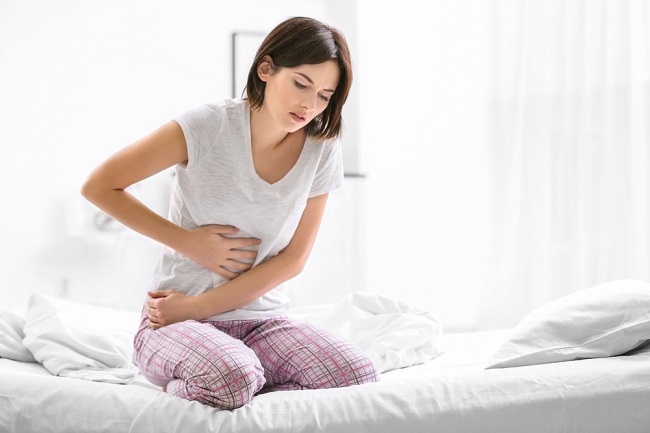 Clebopride trademark: Clast
What is Clebopride
class

Antiemetic

Category

Prescription drugs

Benefit

Relieves nausea and vomiting

Used by

Child to adult

Clebopride for pregnant and lactating women 

Category C:

 

There is insufficient evidence from animal or human studies to demonstrate the safety of the drug in pregnant women and the fetus.

 

Therefore, this drug should not be consumed by pregnant women, unless the doctor recommends it. Clebopride is not yet known to be absorbed into breast milk or not.

 

If you are breastfeeding, do not use this medicine without your doctor's approval.

Form

Tablet
 

Precautions Before Taking Clebopride
Clebopride should not be used carelessly. Some things you need to pay attention to before taking cleboprid are:
Do not take clebopride if you are allergic to this drug.

 

Always tell your doctor about any allergies you have.
Tell your doctor if you have gastrointestinal bleeding,

 

intestinal obstruction

 

, or

 

pheochromocytoma

 

.

 

Clebopride should not be used by patients with these conditions.
Tell your doctor if you have a history of kidney

 

disease, Parkinson's disease

 

, epilepsy,

 

tardive dyskinesia

 

, or

 

depression

 

.

Do not drive or do other activities that require alertness while taking clebopride, because this drug can cause dizziness and drowsiness.

Do not consume alcoholic beverages while on treatment with clebopride, because alcohol can increase the risk of side effects.

Tell your doctor if you are taking other medications, including supplements and herbal products, to anticipate drug interactions.

Inform your doctor if you are pregnant, breastfeeding or planning a pregnancy.

Discuss with your doctor first if you plan to give clebopride to children or the elderly.

Immediately consult a doctor if you experience a drug allergic reaction or serious side effects after taking clebopride.
Dosage and Rules for Use Clebopride
Clebopride is available in the form of clebopride malate. The dose of clebopride between patients depends on their age or weight. Following are details of the dosage of clebopride to treat nausea and vomiting :
Adults:

 

500 mcg, 3 times daily

Children

 

: 15–20 mcg/kg, 3 times a day
How to Take Clebopride Properly
Follow the doctor 's recommendations and read the instructions for use on the packaging before taking clebopride. Do not increase or decrease the dose taken without the doctor's approval.
Take clebopride on an empty stomach, ideally 30 minutes before a meal. Swallow the clebopride tablets with plain water.
If you forget to take clebopride, take this drug as soon as you remember. However, if you only remember when your next scheduled time is near, ignore the missed dose and do not double up on the next dose.
Store clebopride in a dry, cool place away from direct sunlight, and out of reach of children.
Interactions of Clebopride with Other Drugs
If used together, clebopride can affect the body's absorption of other drugs. In addition, there are several interaction effects that can occur if clebopride is used with certain drugs, including:
Increased risk of extrapyramidal syndrome, such as rigidity, slowed movements, or tremors, when used with

 

chlorpromazine

 

or

 

haloperidol

Reduced effectiveness of clebopride when used with opioid

 

pain relievers

 

or anticholinergic drugs, such as

 

atropine

Increased effect of drowsiness when used simultaneously with sleeping pills,

 

sedatives

 

, or alcohol
Clebopride Side Effects and Dangers
There are several side effects that can occur after taking clebopride, including:
Headache

Drowsiness

Diarrhea

Dizzy

Discharge from the breast (galactorrhea)
Check with your doctor if the side effects above don't go away or get worse. Stop using clebopride and see a doctor immediately if you have an allergic reaction to the drug or serious side effects, such as:
Malignant neuroleptic syndrome, which may be characterized by muscle rigidity,

 

hyperthermia

 

, and mental changes

Depression, which can be characterized by a deep feeling of sadness and loss of interest in activities

Can not be silent

Movement that presents itself, whether in the face, hands, or feet